Meet Jayne Sayer
Jayne is the latest addition to our Customer Service team
Jayne has recently moved into Specialty Products Customer Serve Team as a Senior Customer Service Rep: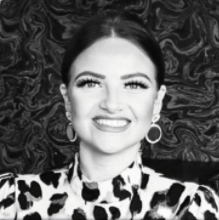 When asked a few question's here's what she had to say:
Your Experience?
10 years with the company as a Receptionist, now 3 months into my new role as a Customer Service Rep ( I hope that means the girls in the sales team will keep me)
What is your favourite food?
Absolutely love an Indians, my go to is Chicken Korma mmm! No Spice only cream.
What do you do on a weekend?
Currently living the Lockdown Life, Netflix, chills, Indians and large G&T's.
What's your favourite movie?
Wizard of Oz, childhood fave an absolute classic!
What would you sing at Karaoke night?
Meatloaf - Paradise by the dashboard light - fave song!
What is your favourite animal?
Horses, because I grew up attending Hilton Riding School.