Meet Our Desk-Based Account Managers
Over the past year, USL Speciality Products have been gathering customer feedback and working towards a plan to deliver the best possible service to our customers.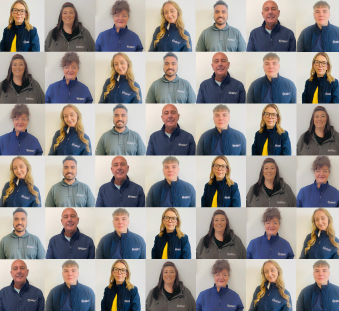 As a result, we have restructured our sales team and how we interact with you. Alongside the Technical Sales Team on the road, we have invested in personal Account Managers for your daily requirements.
Account Managers will be available for you to raise queries, receive price lists, raise orders and everything in-between. Our ultimate goal is to improve your experience in dealing with us and have a single point of contact that you know and can trust.
Our Desk-Based Account Managers: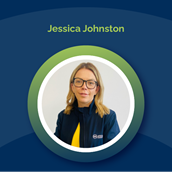 Jessica Johnston: Senior Desk-Based Account Manager
Before joining USL, I worked for many years in Retail. My last role was as an area manager for a Global Company, looking after many Stores, Staff and Customers over the UK. They were lucky enough to have me for a total of 10 years. 
Out of work, I love spending time with my Family and Friends; I have a little boy who keeps me very busy.
My goal and passion are to work closely with each of you to build an honest and substantial relationship to ensure that I can meet your needs with a high level of communication and customer service.
I will always go above and beyond wherever possible.
jessica.johnston@uslsp.com | +44(0)113 841 8861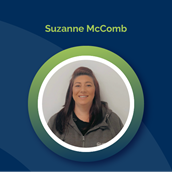 Suzanne McComb: Desk-Based Account Manager
I left school at 18 and joined Tesco, where I spent 20 years in retail customer service, working 19 of those as a manager. I left Tesco and joined USLSP, where I have now been for 7 years. Most recently, I have been taking on the role of looking after the Visul brand and customers.
I enjoy walking my dog Teddy, meeting up with friends and spending time with my family. I am also a serial decorator to the distaste of my husband!
I always believe the customer should receive the best service possible, and I will try my best to deliver this and go the extra mile. I enjoy getting to know the customer and discovering their needs and expectations to ensure we have a loyal customer base.
suzanne.mccomb@uslsp.com | +44(0)191 416 8360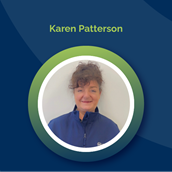 Karen Patterson: Desk-Based Account Manager
10 years in Hospitality Sector working in the Bar, then moved onto reception and Duty management. 20 years for Durham Police as a police officer covering many roles in uniform, CID and Intelligence. 5 ½ years at USL in Customer Service, recently moved to deal with international orders and enquiries. In all my roles, I have dealt with members of the public both face to face and over the telephone, which I have always enjoyed.
I enjoy walking our three dogs, Kayaking, reading and listening to music.
I love getting to know customers, understanding their needs and building stronger relationships, providing an excellent quality of service and trying to exceed their expectations. I aim to resolve any issues quickly to ensure they feel valued.
karen.patterson@uslsp.com | +44(0)191 416 8360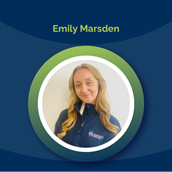 Emily Marsden: Desk-Based Account Manager
My main focus as an account manager at USL is to provide excellent customer service to make your deal with us as pleasant as possible and build a strong relationship. I come from a recruitment background hugely focused on customer service for clients and candidates. Joining USL in February this year has been a nice change from what I was used to, and I am enjoying learning new products and dealing with enquiries regarding them.
When I'm not in the office, you'll usually find me running around after my little boy, who will soon be 2. When I have a (rare) night off, I enjoy going for a nice meal and a couple of drinks with friends and family.
emily.marsden@uslsp.com | +44(0)113 841 8861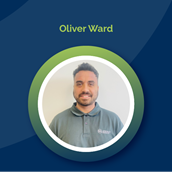 Oliver Ward: Desk-Based Account Manager
I have vast experience in customer service and client management roles in various sectors. Moving into this new role as your account manager is an exciting opportunity. My main goal is to try to grow the relationship between USL and yourselves and provide fantastic service. I will be available as the main point of contact for most queries. I am very passionate about customer service and try to go above and beyond to provide the best service.
Away from the office, I am a big football and boxing fan. I was lucky enough in my younger days to play football to a high standard and represented England at the youth level. This allowed me to travel the world, and I was fortunate to play domestically in France and Australia. I also box and have had a few fights but mainly train to stay fit.
oliver.ward@uslsp.com | +44(0)113 841 8861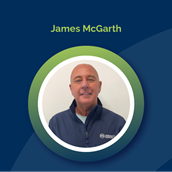 James McGrath: Desk-Based Account Manager
I have been a Security Specialist in the Security Industry for 35 years. I have worked as an Operations Manager, Contracts Manager, and Facilities Manager. I looked after my clients and oversaw on-site Security Officers and Cleaning Operatives. I am also a Health and Safety trained officer and a member of the Security Industry Authority. 
I'm passionate about giving our customers a great experience by providing a first-class service at every opportunity. I strive to deliver a professional, friendly quality service with high standards and dedicated attention to detail by going the extra mile. Be quick to resolve any issues and help with all outstanding problems by getting to know their individual needs—service with a smile and always happy to help.
james.mcgrath@uslsp.com | +44(0)191 416 8360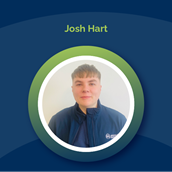 Josh Hart: Desk-Based Account Manager
Hello, my name is Josh, and I am a Desk-Based Account Manager here at USL. A little about myself and background, I have been in sales for around five years and worked as a Desk-Based Account Manager for over 12 months. 
Outside work, I love to watch my local football team and spend as much time as possible with my son and partner. I do try and sneak a bit of gaming in when I can. Working with me for orders, I will always give 110% to every order and ensure you are always kept in the loop throughout the process, from quoting to receiving your order. I will always find answers for you if I don't have them myself and make sure you have all the knowledge you need. I like to work fast and finish the job perfectly the first time. If you ever need any help on anything don't hesitate to give me a ring.
josh.hart@uslsp.com | +44(0)113 841 886