Meet Ritson...
Meet the Team: We would like to introduce Ritson Bentley. Ritson has worked at USL for 5 months as Technical Services Manager. He has over 35 years experience on application with liquid applied waterproofing on a global basis in PU, MMA, Polyurea and PUMA technologies.ritson Ritson has delivered many prestigious projects in the UK and overseas, the Matacryl project Pmb Bridge in Brunei being the latest.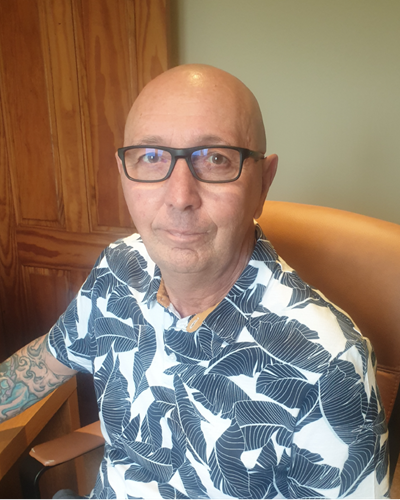 A FEW FUN & INTERESTING FACTS ABOUT RITSON
If you were stranded on a desert island and could only take two things what would they be?

Hmmm! The first item I would take with me is my Didgeridoo. I still need to master the playing of it as my wife will not let me practice in the house, don't know why! Second would be my Memento Mori medallion. My son and I have identical medallions and when we are apart, it reminds us that you can leave life right now, so let that determine what you do and say each day. A quote by Marcus Aurelius.

Tell us an interesting fact about yourself?

At the age of 15 I was asked by the boxing manager of Richard Dunn (who was British heavyweight boxing champion at the time) if I would like to join the camp as a professional boxer. Unfortunately I was too young at the time.

What is the most rewarding experience you have had and why?

Getting to drive a full specification rally car - a bit different to the classic mini that I own.
What is your favourite food?

Ahh that's an easy one 'My wife's cooking' doesn't matter what she cooks, its perfect!

What do you do on a weekend?

I spend a lot of time out walking with my wife and son. Working on, and
driving my Classic 998 Mini, that has recently gone through an engine
refurbishment, and a respray that I am proud to say I did myself!